OUR SERVICES
THE AFS OPERATING MODEL – THE STRENGTH OF A HOLISTIC APPROACH
ADDITIONAL SERVICES
Cybersecurity consultation
Fund structuring
Fund launch management
Financial statement preparation
Audit support

Bookkeeping services for the Management Company
Consultation services
Compliance review
Disaster recover plan (DRP) & business continuity plan (BCP) review

DDQ & risk assessment
Investor relations
Assistance with selection and oversight of service providers
Internal controls
ABOUT APPLIED FUND SOLUTIONS
Applied Fund Solutions, LLC (AFS) provides CFO, shadow accounting, middle- and back-office solutions to alternative investment funds. AFS has a strong emphasis on providing the best-in-class client experience and the institutionalization of client operating models and infrastructure. This is achieved by utilizing AFS professionals, process and technology in order to align with client requirements. SS&C Advent Geneva® is at the core of the AFS portfolio and accounting platform coupled with independent 3rd party reference data, robust workflow management and reconciliation technologies to deliver a seamless, automated process while reducing operational risk. As trusted advisors, the AFS team takes a holistic approach and acts as an extension of the firm to help you achieve your investment goals.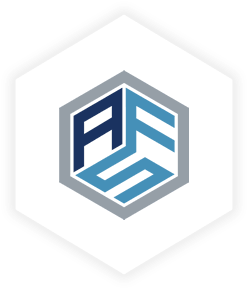 TO PROVIDE A CUSTOMIZED AND SCALABLE
INSTITUTIONAL-QUALITY OPERATING MODEL,
COUPLED WITH A PASSION FOR DELIVERING A
BEST-IN-CLASS CLIENT EXPERIENCE
EMBRACING SHARED AMBITIONS TO EMPOWER THE INVESTMENT MANAGER
OF THE FUTURE
ONE SIZE DOESN'T FIT ALL
We tailor a solution around your specific needs to mitigate operational risk and inefficiencies via a scalable platform



PROFESSIONALS

Skilled and accomplished specialists
implement best practices and
industry standards.




PROCESS

We implement policies, processes
and procedures for your fund's
efficient day-to-day operation




TECHNOLOGY

SS&C Advent Geneva® global portfolio and accounting management platform and related workflow management.
We Provide Our Service at Competitive Rates and at an
Average Cost Savings of 60% of Developing Internal Resources.
COULD YOU BENEFIT FROM OUTSOURCING?
Are you looking for efficiencies in all the right places?
TIME

Are you stretched too thin?

TOOLS

Do you have right infrastructure?

TALENT

Do you have the expertise?
We develop, streamline and implement critical operational functions, so that you can focus on your core competencies.
LATEST BLOG
Before investing, ask yourself if you are ready, even if you aim for more financial freedom. When you fail to take prospective measures ahead of you, the things you might encounter could be worrisome as they will involve financial loss... Read More

Everything concerning investment is ever active or changeable because it discusses the basics of assets and the significance of business dynamics... Read More

Any bootstrap business owner will understand what it feels like to manage a business and source for capital needed to maintain it... Read More
LATEST PODCAST
Apr 07,2020

Managing a business during a crisis is no simple feat. Can proper planning help a business navigate choppy waters? In this episode,  Adam Torres and Dan Nikci, CPA, Founder and Managing Partner at Applied Fund Solutions, LLC, explore what it takes for businesses experiencing crisis to maintain business continuity. Please click here to download TR Regulatory Intelligence article

Oct 14,2019

ON THE AIR: Last week I joined my great friend Julie DiMauro, a Regulatory Intelligence Expert at Thomson Reuters, on the air at Long Island's WGBB 1240 AM radio station. Here's the recording… https://lnkd.in/e_VmAvU We had a great time on live radio — proving that a good conversation can fly by when you're in good