ABOUT US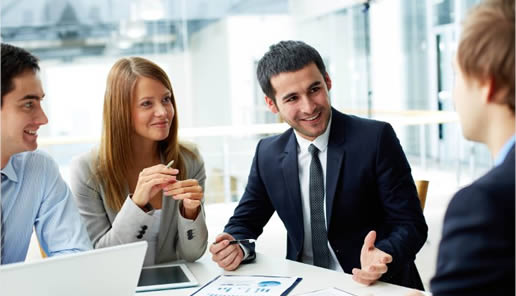 Applied Fund Solutions, LLC (AFS) provides CFO, shadow accounting, middle- and back-office solutions to alternative investment funds. AFS has a strong emphasis on providing the best-in-class client experience and the institutionalization of client operating models and infrastructure. This is achieved by utilizing AFS professionals, process and technology in order to align with client requirements. SS&C Advent Geneva® is at the core of the AFS portfolio and accounting platform coupled with independent 3rd party reference data, robust workflow management and reconciliation technologies to deliver a seamless, automated process while reducing operational risk. As trusted advisors, the AFS team takes a holistic approach and acts as an extension of the firm to help you achieve your investment goals.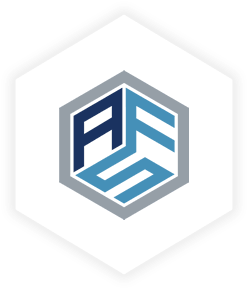 OUR MISSION
TO PROVIDE A CUSTOMIZED AND SCALABLE
INSTITUTIONAL-QUALITY OPERATING MODEL,
COUPLED WITH A PASSION FOR DELIVERING A
BEST-IN-CLASS CLIENT EXPERIENCE

OUR VISION
EMBRACING SHARED AMBITIONS TO EMPOWER THE INVESTMENT MANAGER
OF THE FUTURE
OUR AFS PARTNERS
Daniel Nikci, CPA is Founder and Managing Partner at Applied Fund Solutions ('AFS').  He is a seasoned professional with nearly 20 years of public and industry accounting experience specializing in hedge fund and private credit funds. Before launching AFS, Mr. Nikci served as Chief Financial Officer/ Chief Compliance Officer at Yorkville Capital Management.  Prior, he served as Controller for Cedar Hill Capital Partners and Digital Century Capital and held other positions with financial and auditing firms.  He has supported funds ranging from a $100mm start-up to a multi-billion dollar hedge fund to a publicly traded investment manager.  Daniel has a broad exposure to a variety of traditional and niche strategies including asset-backed lending, credit, distressed, diversified, digital assets/ cryptocurrencies, event driven,  long/short equity, sector-focus, global macro, and opportunistic strategies.

Mr. Nikci is recognized for his thought leadership and speaks regularly at industry events and conferences on various topics including developing institutional operating models, cryptocurrencies/ blockchain technology, and managing operational risks.  He has deep industry knowledge of best practices and industry standards related to hedge fund and credit fund operations and accounting.  Mr. Nikci earned his BBA in Accounting from Baruch College of the City University of NY and is a Certified Public Accountant in the State of NY.

Mr. Michael Galvin is a Partner at Applied Fund Solutions ('AFS'). Mr. Galvin has nearly 25 years of experience in the hedge fund industry. Currently, his primary responsibility is serving as Outsourced Chief Financial Officer for AFS' diverse group of clients. Mr. Galvin works with our clients in establishing a holistic program that address clients' needs in the areas of risk management, operations, accounting, and compliance. Mr. Galvin's experience ranges from multi-billion dollar funds to start-ups, with diverse strategies ranging from global macro, event driven, credit, long/short equity, distressed, and digital assets.

Prior to joining AFS, Michael spent over 11 years as Chief Financial Officer of Goshen Investments, a firm he helped launch with seeding from Tiger Management. While at Goshen, Mr. Galvin's firm won the Absolute Return Hedge Fund of the Year award. Prior to Goshen, Mr. Galvin served as assistant controller at Millennium Partners, L.P., one of the largest multi-strategy hedge funds in the world. He began his career at Sanford C. Bernstein as a Senior Accountant. Mr. Galvin received his B.S. in Accounting from the University of Scranton and has been awarded the CFA designation.
We are constantly looking for great talent to add to our team!
Please contact us at
careers